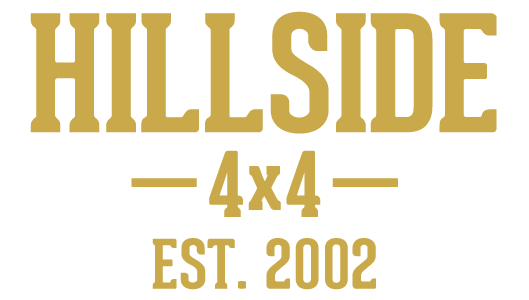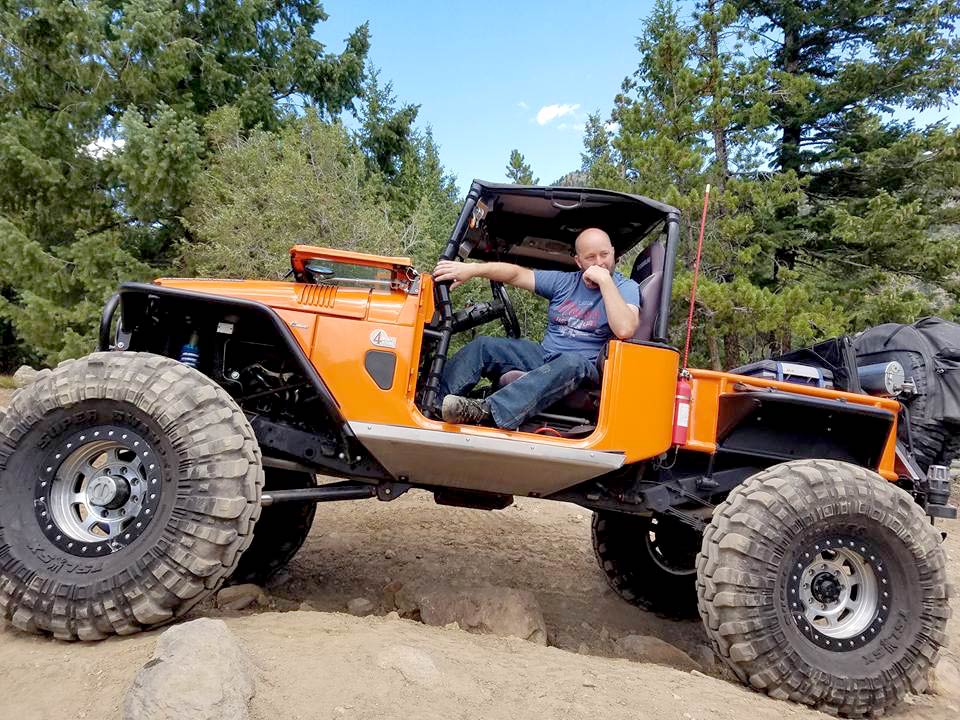 Hillside 4×4 specializes in repair, maintenance, and modifications of Jeep, SUV & 4-wheel drive cars and trucks.  With over 20 years of experience, Brian Gobin can get your rig running at its best and also make just about any modifications you desire.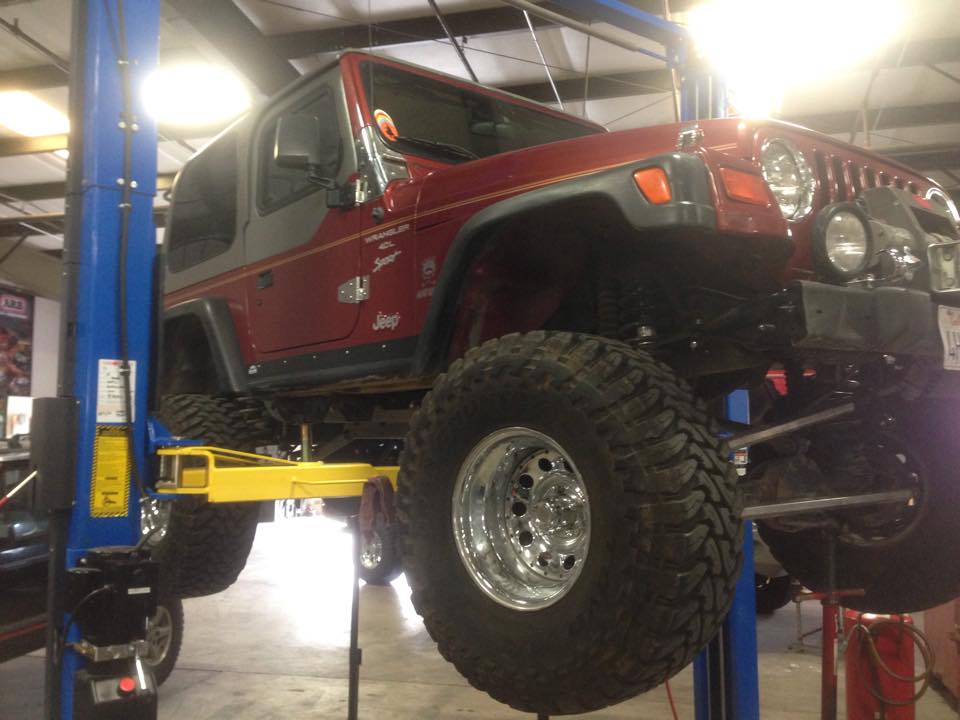 Hillside offers many services such as lift kits, gears and lockers, armor installs (bumpers, sliders, skid plates, body armor), tires and wheels, transmission and transfer case rebuilds, clutch replacements, differential rebuilds, and general automotive (brakes, oil changes, transmission and differential services). Don't see a service listed? Just ask! I'm sure we can accommodate your needs, or point you in the right direction.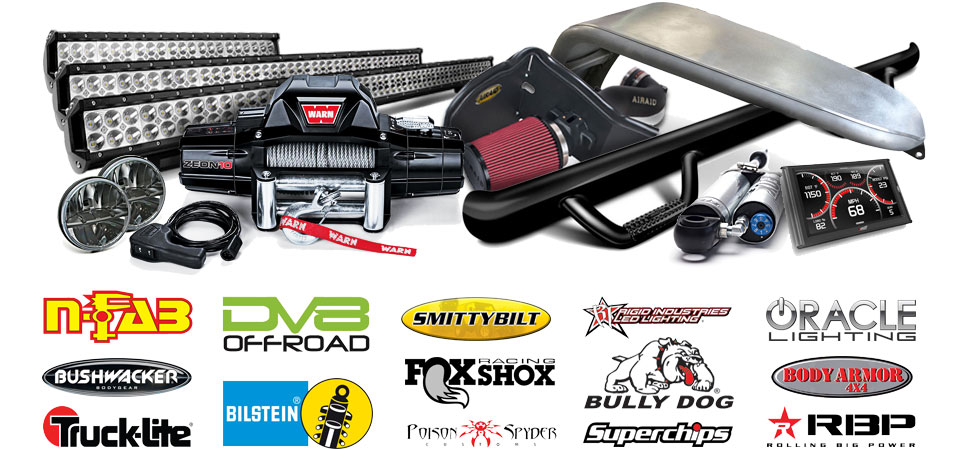 Looking for parts? We can help. We have access to parts from a wide variety of distributors.
Lift kits
Bigger is better right?  Not necessarily!  But how much bigger?  What size tires do you want to run?  Will they rub?  Tons of questions come up when it comes to lifts so when you're looking for the right answers it's best to talk to a professional.  Let Hillside 4×4 help you get the right answers.  We will only recommend quality brands such as Rock Krawler, Evo Manufacturing, Synergy, Teraflex, Rubicon Express, and more.
Gears and lockers
You just put the new lift, wheels, and tires on and now you're wondering where all your power went.  When you put the larger tires on, it now takes more power to turn those big shoes.  You'll also notice a drop in MPG.  This all happens because the engine is no longer running in its power range that it was designed to.  The solution to this is to re-gear your vehicle with the right gear ratio for the tire size.  Let Hillside help you determine what the best options are for re-gearing your rig.
Armor installs
When you're out on the trails, stock bumpers just don't cut it.  From bumping into rocks or obstacles, to stopping the Prius that crashes into the back of you,  Bumpers, fenders, and armor make a huge difference on how your jeep survives life at the mall.  We can outfit your Jeep or truck to protect itself from these dangers in any way you see fit.  
Tires and wheels
Hillside can give you some recommends on the best tires and wheels to run regardless of stock or modified vehicles.
Transmission and transfer case rebuilds
Need  to replace or rebuild a transmission?  We got you covered.
Clutch
Time for a new clutch?  I got you!
General automotive
From general maintenance to fixing your air conditioner, we are a one stop shop for anything that has to do with your vehicle. If it's something we don't cover – we work with other trusted shops and are able to head you in the right direction.
3772 Puritan Way
Erie, CO 80516